Our lead consultants leverage brand experience from Fortune 100 to start-ups. Here are a couple of our leads!
Joshua Pickett Granberry Lane is a career brand-maker, helping clients unleash their potential. It is Josh's pursuit and passion, going on over 25 years now.
Josh founded the BrandMason® Group as an outgrowth of BrandMason® consulting services, which he created in 1998. Josh was also a lead contributor and practitioner of the Killer Brand method.
Clients appreciate Josh's ability to comprehensively consider complex business situations and quickly get to the crux of the matter. Josh blends strategic and creative thinking to help clients create their brand's vision, craft a comprehensive aligned brand strategy and achieve breakthroughs that resonate with target audiences, impassion people and drive business results.
Josh has also helped clients develop breakthrough brand names, slogans, brand identities, marketing campaigns, websites, sales collateral, event marketing, packaging designs and new product concepts. One client leveraged Josh's work to launch a $400M Edison award winning best new product.
Clients have worked with Josh as an external consultant, as well as an outsourced internal champion for varied brand and marketing initiatives including corporate rebrands, retail brand relaunches, marketing department restructurings and shifting cultures to becoming more brand-driven and consumer-centric.
Josh's experience includes B2C, B2B, technology, e-commerce, consumer products goods, insurance, hospitality services, flooring, financial services, ingredient branding and raw meat products.
Josh cherishes time with his family and friends. He loves to cook, camp, travel and stop time with his camera. Josh feels equally at home driving on random road trips or just parking himself on a porch.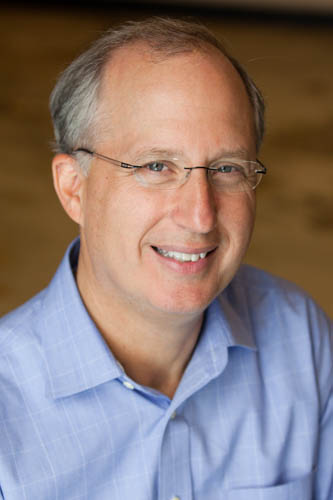 David Grocer
Senior Consultant
David Grocer has led marketing efforts for over 25 years: building strategies based on a strong understanding of the target market; then creating marketing plans to bring those strategies to market.
After earning his B.A. from Duke University, and MBA from Kellogg, David led marketing efforts at Procter & Gamble (P&G) for several brands including Crest and Vidal Sassoon.  His subsequent experience was split between B2C categories such as CPG, travel, food, and online retail/ecommerce; and applying B2C marketing sophistication to progressive B2B companies in software, hospitality, telecommunication, and ecommerce technology.
He has championed marketing efforts within companies of all sizes, start-ups through Fortune 1000, including MCI, Manhattan Associates,  Noro-Mosely-backed hsupply.com (eprocurement for the hotel industry), ICG-backed Channel Intelligence (acquired by Google), Park 'N Fly, and PaperStyle.com.
Over the years, we have worked with so many incredible, forward-thinking clients, including:
AIG
American Express Financial Advisors
Ameritec
Arcade Marketing
Arm & Hammer  (Church & Dwight)
AzureHill
Beaulieu of America Carpets
BOLT Insurance (Seapass Solutions)
Captive Communications
Channel Intelligence (acquired by Google)
Coors Brewing Company
Continental Baking
Fieldale Farms / Springer Mountain
FrankLane Ltd.
ICG Commerce (renamed Procurian, acquited by Accenture)
International Paper / Hammermill
Internet Capital Group (renamed Actua)
Kadoo.com
Pi Kappa Phi Fraternity
Ralston Purina
Scotts / Miracle-Gro
Sealy, Inc.
The Goods® Originals
The Quaker Oats Company
The WIZ
Traffic.com (Mobility Technologies)
United Stationers
Universal Talkware / ButtonBox
Whistle Stop Foods
Interested in working together?